Rapper DaBaby drew sharp criticism after he delivered a rant during a concert on July 25, 2021, insulting people living with HIV or sexually transmitted illnesses. His recent comments and stigmatizing rhetoric puts some of the most marginalized communities in extremely dangerous positions. Stating that the disease would "make you die in two to three weeks" and his derogatory remarks about gay men — overshadow the truth.
He's not the only celebrity to be hammered for problematic comments on the LGBTQ+ community. The "Harry Potter" author, J.K. Rowling left transphobic comments on twitter in 2020; Kevin Hart stepped down from hosting the Academy Awards after his old homophobic comments surfaced; an audio recording of Paris Hilton criticizing the gay community in a taxi cab was leaked. For numerous times have the influential discriminated the LGBTQ+ community, yet this only highlights the microaggressions that are in the limelight, for these communities face harmful stigma daily.
Microaggressions are defined as the everyday, subtle, intentional — and oftentimes unintentional — interactions or behaviors that communicate some sort of bias toward historically marginalized groups. The danger of them is that people who commit microaggressions might not even be aware of them.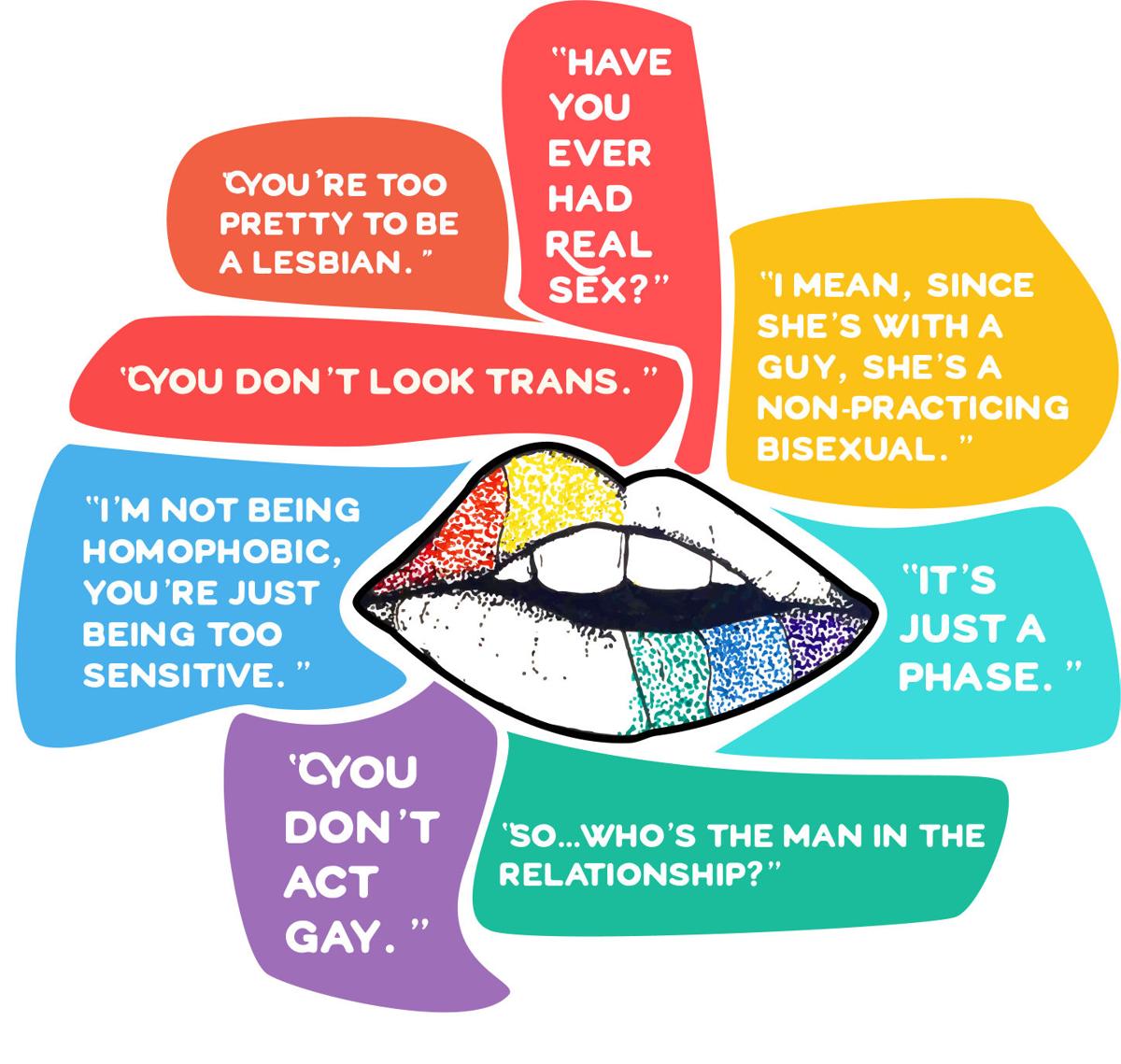 From the use of heterosexist or transphobic terminology, to say "That's so gay" and "No homo", it may not be international, yet as those words slip though conversations, it sends a message of insecurity to LGBTQ+ people. The uneasiness created is a form of harassment. It can make an otherwise neutral environment feel hostile, it has the power to reaffirm internalized discrimination one may be holding and proliferates stereotypes and negative stigmas surrounding minorities. People, especially those with privilege, might think these seemingly innocuous comments should be easy to ignore. But over time, these kinds of interactions can do considerable damage. Research has found a link between people who experience microaggressions and mental health issues such as depression, anxiety and trauma, as well as physical health issues like high blood pressure.
It matters to society as we become more open and diverse, to recognize our biases and preferences, for microaggressions have a significant impact on people's lives. In a study, LGBTQ participants described that when they experienced microaggressions, they felt depressed, anxious, and even traumatized (Nadal, Wong, et al., 2011). Furthermore, given that LGBTQ youth are known to have a higher prevalence of substance abuse, homelessness, and suicide (see Nadal, 2013 for a review), it is even more important for us to try to minimize microaggressions and make the world a better place for them.
Statements like DaBaby's are the reason people are afraid to get tested for HIV and don't stay in care. The stigma and fear of discrimination prevent people from getting the care they need. His words should be focused on helping us end the epidemic instead of propagating stigma. DaBaby and all entertainers with these large platforms owe it to their fanbase to be culturally competent and humble. Accountability and change are needed at the structural, institutional, interpersonal and individual levels to combat stigma. And centering the voices of people living with HIV, the LGBTQ community and women is required to achieve sustainable and meaningful change. The education is out there, and entertainers cannot afford to be ignorant. Stigma is a killer, and we all play a part in ending it.
---
Sources
https://www.forbes.com/sites/tommybeer/2021/08/02/dababy-issues-second-apology-to-lgbtq-community-over-homophobic-remarks/?sh=63af0dcefc21
https://www.insider.com/celebrities-called-out-for-anti-lgbtq-comments-2020-6#kevin-hart-stepped-down-from-hosting-the-academy-awards-after-his-old-homophobic-comments-surfaced-saying-i-am-evolving-and-want-to-continue-to-do-so-2
https://www.npr.org/2020/06/08/872371063/microaggressions-are-a-big-deal-how-to-talk-them-out-and-when-to-walk-away
https://psychologybenefits.org/2014/02/07/anti-lgbt-microaggressions/
---
Feature Image: Rich Fury/Getty Images