The emergence of the COVID-19 pandemic has been a burden in the lives of many, leaving all beings occupied with adapting to the "new normal," yet as individuals are more digitally connected than ever, this pandemic is provoking further issues that some people may fail to be aware of. As society adjusts to cope with the virus's spread, several long-standing problems have been resurfacing. In light of the current global situation and the recent negativity, there is one adverse issue that has become much more pervasive worldwide: cybercrime.
Cybercrime is a form of crime that involves a computer and a network, while it is probable that the machine was used to commit a crime or that it was the intended target. Cybercrime can jeopardize the cyber security and financial well-being of a person, corporation, or nation. According to the FBI, the number of cyberattack complaints received by their Cyber Division has risen to as many as 4,000 a day, which is equivalent to a 400% increase from what they were seeing before the pandemic. Despite how these cyberattacks are aimed towards a wide range of companies, large corporations, governments, and vital medical institutions have been highly targeted in particular.
Notwithstanding the staggering statistics, certain cyberattacks are on the rise even further. For instance, COVID-themed attacks, in which cybercriminals gain access to a device through phishing or social engineering attacks, have increased to 20,000 to 30,00 per day in the United States alone, according to Microsoft. Likewise, ransomware attacks have risen by 800 percent since the pandemic, according to Zohar Pinhasi, a cyber counter-terrorism specialist and creator of the cybersecurity company known as MonsterCloud. Pinhasi added, "From those criminals' perspective, it's heaven. They have stepped on a gold mine."
During the pandemic, ransomware attacks have been effective on a scale never seen before. Hackers have seized control of the networks of major organizations and are seeking huge ransoms, and cybercriminals are focusing their efforts on big businesses. In fact, Honda reported that its Customer Service and Financial Service divisions were experiencing technical difficulties that were confirmed to be associated with cyberattacks. Garmin users also experienced widespread outages, which the company later stated were caused by a cyberattack. It is possible that the success rate is due to the fact that these businesses now have so many more employees working remotely, and the fact that some businesses paid the ransom may indicate the emergence of a new form of ransomware.
Cybercriminals have also targeted organizations that are crucial and important in combating the pandemic. These businesses become easier targets to the cybercriminals as they are preoccupied with the critical task of putting an end to the pandemic, having access to extremely sensitive information including valuable research related to COVID vaccines. The FBI released alerts about cybercriminals targeting coronavirus research beginning in the early days of the global lockdown, which turned out to be not only accurate but also evolved as the pandemic progressed. In July 2020, cybersecurity officials issued an alert about the APT29 hacker group, who had efforts to threaten US, UK, and Canadian vaccine research and development organizations.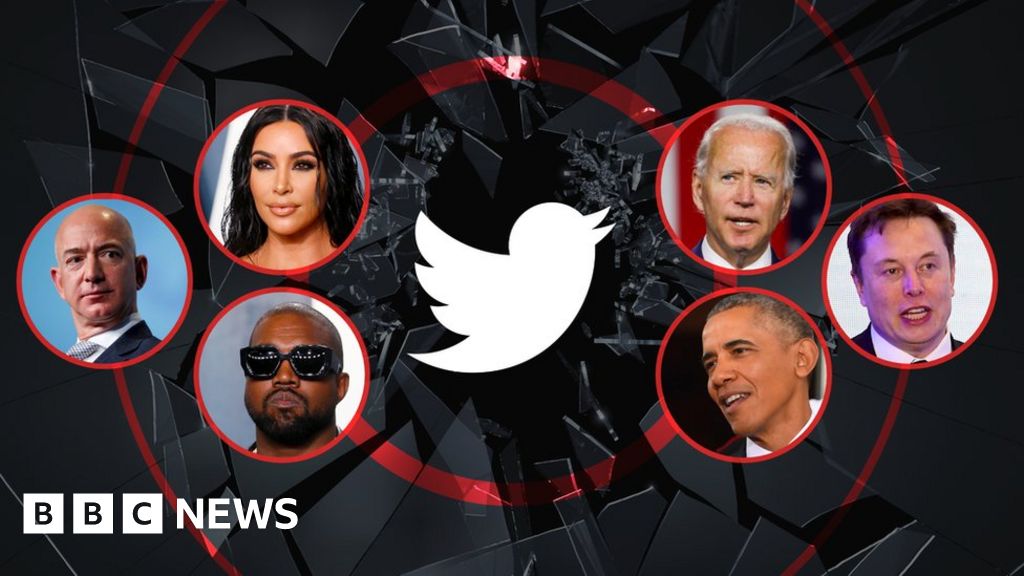 Moreover, The Twitter hack was the most well-known and widely reported attack during the pandemic. The Twitter accounts of a variety of celebrities, business executives, businesses, and politicians, including Apple, Bill Gates, Kanye West, Elon Musk, and Barack Obama, were tricked into sending Bitcoin to an account. The scam netted around $117,000, but it also resulted in the arrest of a 17-year-old hacker in Florida. Traditional hacking, such as phishing pages, and social engineering were used to carry out this attack. This should serve as a reminder to businesses that cyberattacks are not always carried out exclusively online, and that physical protection of information access is often just as paramount as cybersecurity.
Simultaneously, the elderly, who used to rely on physical shopping but now have to purchase what they need from the internet, are even more vulnerable to cybercrime. According to a survey, the elderly are becoming increasingly vulnerable to cyber fraud, with more than a million older people in the UK being deceived by email scammers. Equally important, regarding politics, digital voter rolls and election results, biometric voter registration, and electronic voting machines, all susceptible to cyberattacks, are becoming more common in elections. In fact, Microsoft discovered that hackers threatened Vice President Joe Biden's campaign and at least one former member of President Donald Trump's administration with cyber-attacks.
In the final analysis, the COVID-19 pandemic has provoked a myriad of extensive consequences, one of them being the increased risks of cybercrime. The lack of cybersecurity can result in a series of general and financial hardships for various individuals, businesses, corporations, institutions, and governments among different nations. As people increasingly start to understand the value of cybersecurity, especially during the most vulnerable times, it is more crucial to be aware of methods to protect oneself and one's valuable data, with the constructive help of cybersecurity professionals.
---
Sources
https://www.prnewswire.com/news-releases/top-cyber-security-experts-report-4-000-cyber-attacks-a-day-since-covid-19-pandemic-301110157.html
https://eandt.theiet.org/content/articles/2017/01/the-elderly-most-at-risk-from-cyber-crime-report-warns/
https://aceproject.org/ero-en/ifes-cybersecurity-in-elections
https://www.govtech.com/blogs/lohrmann-on-cybersecurity/2020-the-year-the-covid-19-crisis-brought-a-cyber-pandemic.html
https://www.bbc.com/news/technology-53445090