Under President Joe Biden,  the US government has passed numerous laws that aim to address significant issues of American society today. The new policies are part of the Biden administration's "American Rescue Plan," as promised during his election campaign. Pushing their agenda, policies passed are directed to provide help and initiatives to address voting rights, COVID -19, minimum wage, etc. especially for those of LGBTQ+ and BIPOC communities.
LGBTQ+ Rights
The US House of Representatives has passed new legislation that prohibits LGBTQ+ discrimination. The Equality Act was previously passed by the House in 2019 but failed to pass the Senate. The Equality Act expands on the 1964 Civil Rights Act to include protections against discrimination based on sexual orientation or gender identity. This act would provide non-discrimination protections for LGBTQ+ people, extending to all areas of living, including employment, housing, credit, jury service, and public services. To make existing state protections federal and consistent across the nation, it is expanding on a 2020 Supreme Court ruling protecting LGBTQ+ rights, including protection from workplace discrimination, doctors, hospitals and health insurance companies etc.
---
Overview of H.R. 1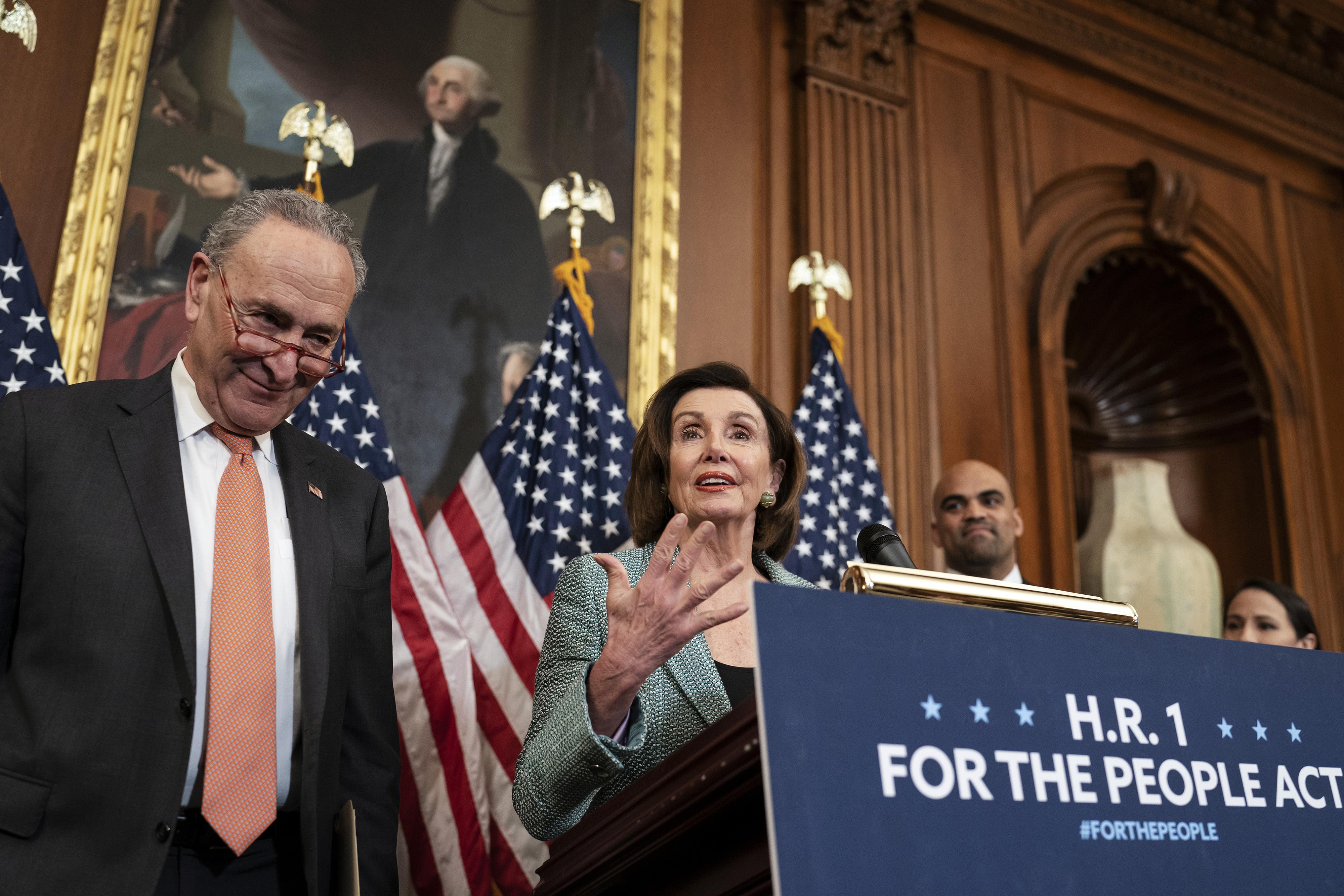 The House passed H.R. 1, Democrats' flagship democracy reform and voting rights legislative package. The bill, dubbed the For the People Act, was first introduced by John Sarbanes in 2019, on behalf of the House of Representatives, yet it never reached the Senate. In 2021, Congress reintroduced the act as H.R. 1. In 2021, Congress reintroduced the act as H.R. 1. The act holds three aims: 1) clean and fair elections, 2) ending the dominance of big money, and 3) ensuring public servants are working for the public interest. This bill will therefore expand voting rights, change campaign finance laws to reduce the influence of money in politics, limit partisan gerrymandering, and create new ethics rules for federal officeholders.
---
H.R. 1 on Voting Rights
President Biden signed this executive order to improve voter rights, particularly for minorities and individuals with disabilities. Plans to work with Congress to restore the Voting Rights Act and other voter rights legislation were also set following a violent protest in Selma, Alabama, that left some participants injured. The act takes initial steps to increase the accessibility of polls to minorities and individuals with disabilities. The legislators will call for strategies to expand policies allowing federal employees, active duty military and other voters overseas, and those in federal prison to vote and to expand employees' ability to serve as nonpartisan poll workers or observers.
 The executive order would also direct federal agencies to evaluate and submit a strategic plan within 200 days on opportunities to promote and expand access to voter registration and participation.
---
Stimulus Payments
President Biden signed a $1.9 trillion coronavirus relief package into law. The bill, known as the American Rescue Package, authorizes the third round of stimulus checks.  There's a one-time stimulus payment of up to $1,400 for most Americans; extending additional unemployment support to millions still out of work; those with income below a certain threshold, the act provides $75,000 for individuals, $112,500 for heads of household, and $150,000 for couples filing jointly. In addition to the stimulus payments, the massive economic package will extend the benefits for those unemployed to September of 2021, and changes to the tax code to support families with children. It also sets aside new federal money for state and local aid, assists in the distribution of coronavirus vaccine doses, and other provisions.
---
Minimum wage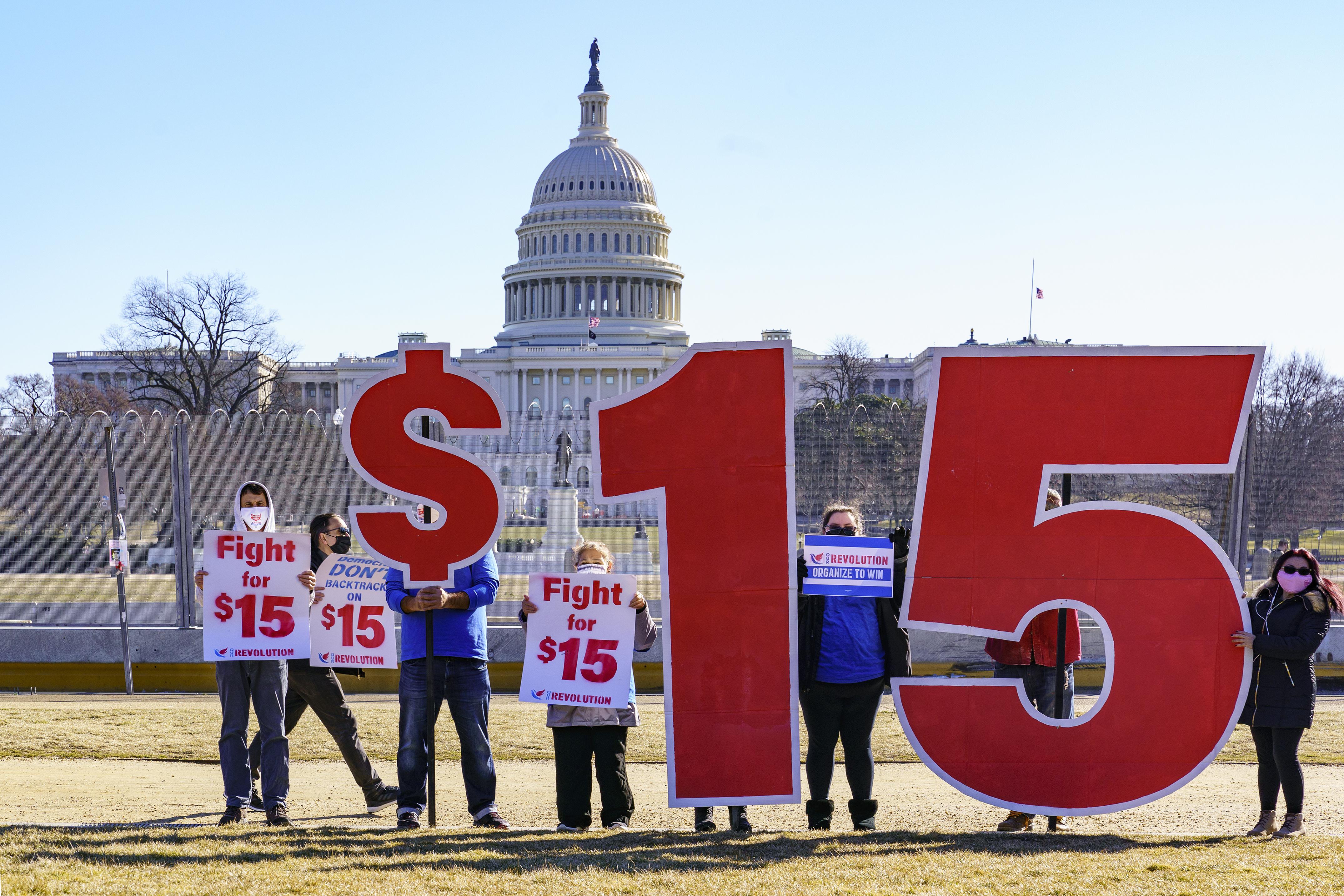 The current federal minimum hourly wage is $7.25 which has remained still since 2009. The Raise the Wage Act of 2021 has passed the House, which aims to gradually raise the federal minimum wage to $15 hourly by 2025 and narrow racial and gender pay gaps. The element of the minimum wage in this bill is significant for it would increase the incomes of 27 million Americans and lift 1 million people out of poverty, as stated by the Congressional Budget Office. For those of color, the gradual rise in minimum wage means narrowing the racial pay gap. As of today African Americans and Latinos are paid 10%–15% less than white workers. The act would thereby raise the income of Nearly one-third of African Americans and one-quarter of Latinos to be at a closer level of their white counterparts.
Amid the wave of new policies brought upon the "American Resure Plan", the question begs on their effectiveness in the long run. The Biden Adminination has show ambition to address the staggering number of issues faced by America today, with comprehensive policies put forward and new practices such are the gradual rise in minimum wage for the economy to adjust. Only time will tell whether the "Plan" matches up with President Biden's promise.
---
Sources
https://www.bbc.com/news/world-us-canada-56202805
https://sarbanes.house.gov/Equality Act: US House passes legislation protecting LGBT rightsissues/hr-1-the-for-the-people-act
https://www.washingtonpost.com/graphics/business/coronavirus-stimulus-check-calculator/
https://www.washingtonpost.com/us-policy/2021/03/11/biden-sign-stimulus-covid-relief-congress-checks/
https://www.cnbc.com/2021/03/07/biden-calls-to-restore-voting-rights-act-signs-order-to-expand-access.html
https://www.epi.org/publication/why-america-needs-a-15-minimum-wage/
https://www.theguardian.com/us-news/2021/feb/27/us-minimum-wage-senate-explainer
Images
https://www.nbcnews.com/feature/nbc-out/democrats-reintroduce-equality-act-ban-lgbtq-discrimination-n982771
https://prospect.org/politics/hr1-path-to-democracy-in-america/
https://www.nbcnews.com/politics/politics-news/costco-raise-hourly-pay-16-minimum-wage-fight-brews-congress-n1258889