Diversity is a whole that is greater than the sum of its parts, which include race, ethnic origin and color, religion and creed, sexual orientation, age, and ability As ever-evolving creatures in an ever-changing world, the innumerable aspects of our humanity — all our ways of being, knowing, and moving through the world — are contained in this one concept.
As human beings, we are revealed and make ourselves known to one another by infinite varieties of intelligence, language, race, values, politics, religion, national service, gender presentation, philosophy, and a host of other elements common to humankind. The recognition of common humanity is the first step in the celebration of our differences – differences that inform our cultures, our values, our minds, and all our ways of being in the world. Diversity is the chief informant of the creative life force and the central reality in our understanding and stewardship of it.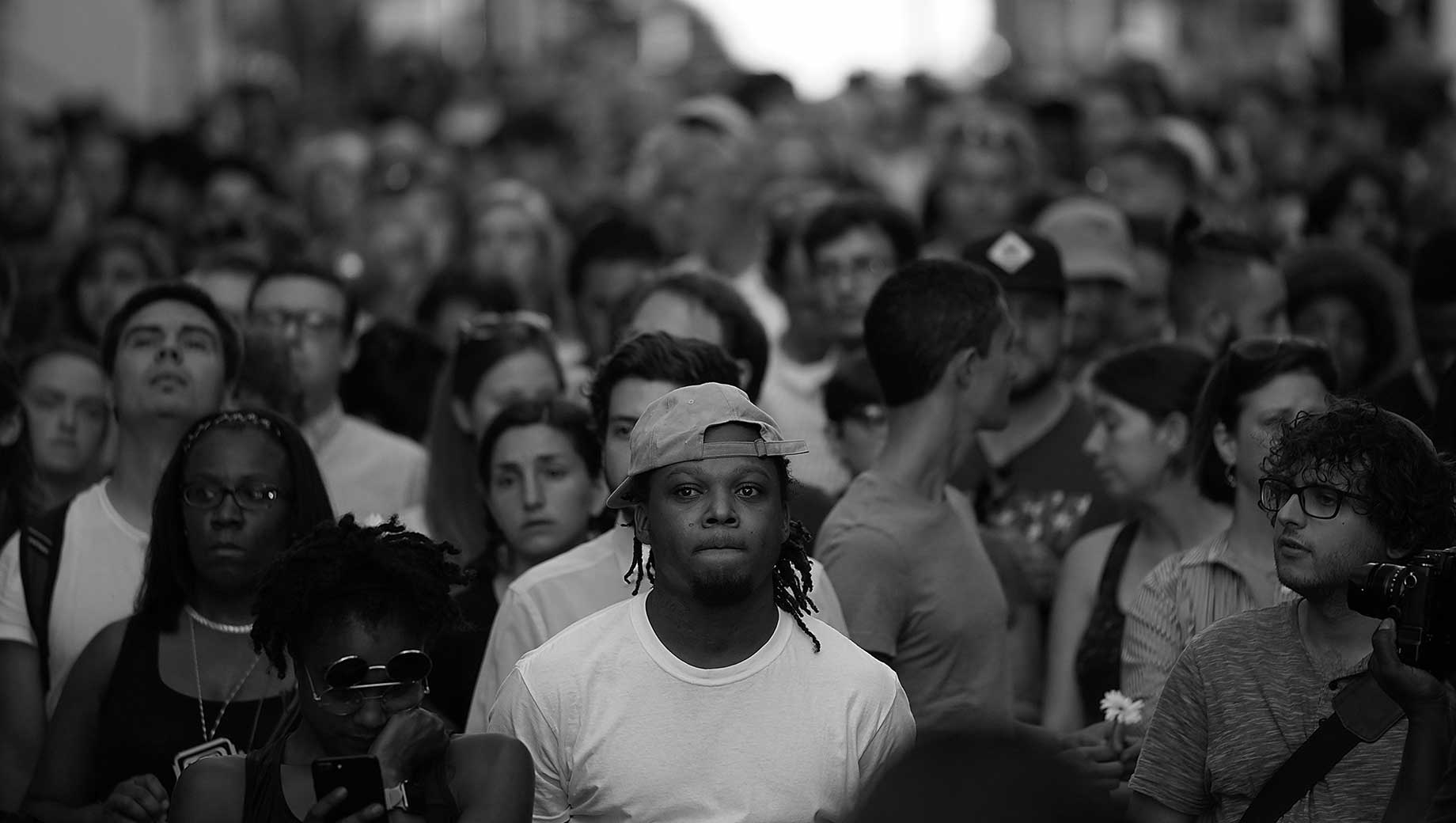 Repeat after me: Diversity and inclusion isn't just my job; it's everyone's job. It's not always easy. There are things that some people have done all their lives, and habits are hard to change. It takes intentional thought before it becomes second nature.
When most people are asked to name a holiday, popular responses are "Christmas," "Thanksgiving," "Halloween," "Easter," or "Valentine's Day." Though these holidays bring people together and are widely celebrated all over the world, they completely drown out other holidays, which are equally significant for celebrating other minority cultures. We need to promote proper representation of minority cultures through recognizing their holidays. We must participate in these important events in order to provide diversity and inclusion.
In the media industry, most holiday movies are not about any of the minority cultures' unique celebrations. Halloween, Thanksgiving, and Christmas dominate most of the holiday programming. As a solution to this issue, corporations and outlets could be the ones to create a program about a less recognized holiday. Pop culture and mainstream media often overlook important events such as Kwanzaa, Black History Month, Women's History Month, Hindu Festival Of Colour, and Day of the Dead.
Kwanzaa celebrates African-American culture over the course of seven days, beginning December 26 until January 1. This week-long holiday is fairly new; Dr. Maulana Karenga, professor and chairman of Black Studies at California State University, created it in 1966. Karenga wanted to bring African-Americans together as a community after the Watts riots in Los Angeles, California. The idea of Kwanzaa was supposed to unite African-Americans when so many felt scared and out of place in their own country. Understanding what their community celebrates can help the human race recognize each other's interests a bit more and emphasize the fact that racism and bigotry need to remain in the past.
El Día de Los Muertos, or Day of the Dead, is a holiday of remembrance for those who have left this world. It is a holiday primarily celebrated in Mexico, although Latin Americans and Hispanics recognize it in the U.S., as well. Hispanic and Latino Americans are the largest ethnic minority in the U.S., making up 17.8 percent of America's population. Hispanics and Latinos that celebrate this holiday believe that the dead return from the afterlife on the same night as Halloween. Day of the Dead is a holiday full of warm memories of those long gone.
February is Black History Month. This month-long observance in the US and Canada is a chance to celebrate Black achievement. Initially, Black History Month was a way of teaching students and young people about Black, and African-Americans' contributions. Such stories had been largely forgotten and were a neglected part of the national narrative. Now, it's seen as a celebration of those who've impacted not just the country but the world with their activism and achievements. In the US, the month-long spotlight during February is an opportunity for people to engage with Black histories, go beyond discussions of racism and slavery, and highlight Black leaders and accomplishments.
The fight to protect and support women continue, but also, all March, we are taking time to celebrate women and to reflect on our past, and examine the path forward. March 1 marks the beginning of Women's History Month, which takes on extra significance in 2021 because many of the centennial celebrations in 2020 to mark women's suffrage were curtailed or canceled due to the COVID-19 pandemic. Inequalities women face were laid bare by the coronavirus — from pay disparities, where statistics show women still make only 77 cents for every dollar earned by men, to domestic threats, as one in every three women will face gender violence in her lifetime. By highlighting women who have made a difference in history, it opens up that world of possibilities to young girls.
Holidays such as these are definitely overshadowed by other celebrations. They do not receive the same attention and mainstream popularity in the media because they are very culturally different from those who practice it. It is still important for us, however, to understand other cultures and beliefs in order to become a more unified and tolerant society. The more we understand each other, the more we can learn from one another and grow as human beings. We must take it upon ourselves to recognize and celebrate these communities.
---
Sources
https://www.presence.io/blog/4-ways-to-celebrate-diversity-all-year-round-not-just-during-heritage-months/
http://www.coronadocougars.net/blog/2017/12/20/recognizing-minorities-through-the-holidays-they-celebrate/
https://www.ohchr.org/Documents/Publications/HR-PUB-12-07_en.pdf
https://diversity.appstate.edu/celebration/why/
https://www.pjstar.com/article/20140629/NEWS/140629563
https://www.weforum.org/agenda/2021/02/black-history-month-what-is-it-and-why-do-we-need-it/
Images
https://www.afar.com/magazine/the-most-spirited-day-of-the-dead-celebrations-in-the-united-states
https://ajr.org/2014/10/02/minority-groups-praise-buzzfeeds-diversity-pledge/
https://www.etonline.com/womens-history-month-how-it-started-and-how-to-celebrate-161258