As most of the world approaches the one-year mark of the massive spread of the novel coronavirus, there are many activities for us which have become the "new normal". Wearing a mask in public places and with people around is one of the aspects that first come to mind. Countries and governments around the world have either made official mandates and/or strongly urged citizens to wear a mask when in public.
Texas was one of the states which had been operating under a statewide mask mandate for a large period of time over the pandemic. However, as of March 10, the state has dropped its mask mandate and allowed businesses to open and operate at full capacity in an attempt to bring back normalcy. This decision has been criticized by many officials, including President Joe Biden who called it a "big mistake".
Health officials are also critical of this move by the state government since, even though cases are declining, hand-washing, maintaining appropriate distances in public, and wearing a mask will not only keep the cases low but also stop the curve from rising again. This decision also comes at a time when only around 9% of the state's population has been vaccinated.
Even though health officials and senior representatives in the government are encouraging people to follow the rules that have become oh-so-familiar over the last year, the message has gone unheard by some people. A group of conservatives in the Lone Star state planned a mask-burning bonfire while a bar planned a "Mask Off" party. While people from both these groups stated that these gatherings were not 'anti-mask' or in any way discrediting the deadly virus, the overarching message that is being spread is not a good one.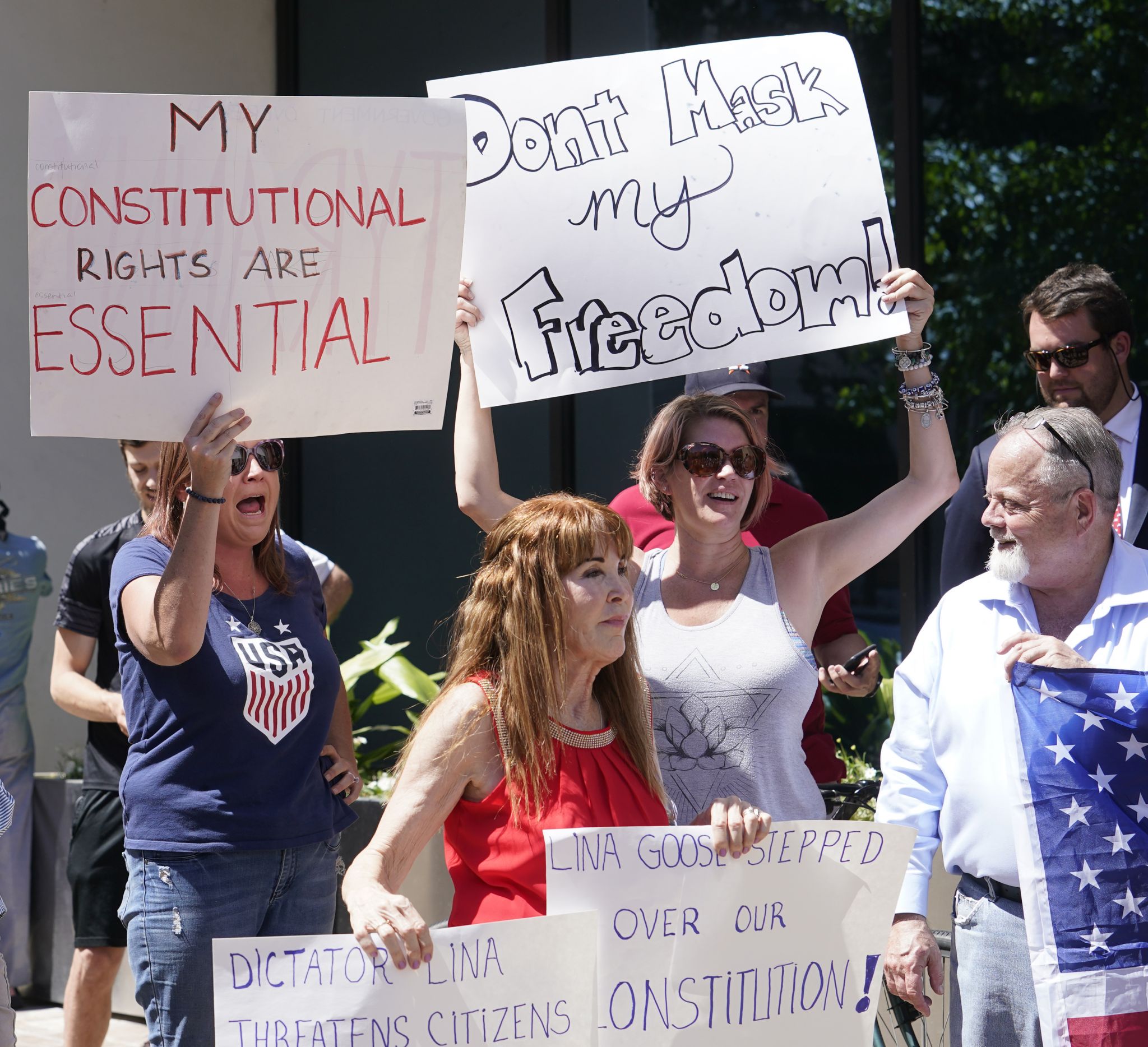 Outrightly dropping the mask mandate sends the public the harmful signal that roaming around without a mask is not ethically wrong since it is essentially legal. Even though people worldwide can now start to see the light at the end of the tunnel in a pandemic-ridden world, we are very well still fighting against COVID 19. 
Pandemic regulation and safety has been a much discussed topic even into 2021 as countries and governments battle the coronavirus. Politicians and policy makers around the world have routinely been criticized for their handling as we seek ways to go back to regular pre-pandemic life as quickly and safely as possible. The mask mandate is an essential part of restoring normalcy as soon as possible as we all try to flatten the curve.
Hopefully, for what will be the last leg of this pandemic: wear a mask and stay safe.
---
Sources
https://www.texastribune.org/2021/03/10/texas-mask-mandate-coronavirus-restrictions
https://edition.cnn.com/2021/03/10/us/texas-mask-order-what-we-know/index.html
https://abcnews.go.com/Health/recipe-disaster-health-care-workers-react-dropped-mask/story?id=76340313
Images
https://www.chron.com/coronavirus/article/Protesters-speak-out-against-Harris-County-mask-15222254.php
https://www.brevardfl.gov/communications/printable-face-mask-signs
https://www.latimes.com/socal/daily-pilot/news/story/2020-08-15/orange-county-reaches-800-coronavirus-related-deaths-as-anti-mask-protest-goes-on-in-costa-mesa
---
Feature Image: RAUL ROA/LA TIMES