Throughout history, women have been silenced, oppressed, and marginalized. The patriarchal society that many countries live in means that history is almost always written by men. Women have had a profound impact on history and their roles should not be downplayed. In more recent centuries, women have started to take the spotlight as many notable figures have contributed to the development of feminism and women's suffrage, as well as women who have altered the course of history towards a better future.
Women's history month is celebrated to highlight women's contributions to society and aims to showcase untold stories in history. Furthermore, March is the chosen month as it coincides with International Women's Day on March 8th. The event was first celebrated in 1978 as Women's History Week, before being expanded to Women's History Month in 1987. Although it was first celebrated in the US, it gradually started to be celebrated around the world.
As we celebrate Women's history month, let us commemorate exceptional women who have made a mark in the world. The Trung sisters were Vietnamese freedom fighters and rebel leaders in 40 AD for a few years against the Chinese domination of Vietnam. They headed the rebellion against the Chinese and even established the autonomous state of Vietnam for a few years, of which they self-governed. The pair had no support from the peasantry, lacked supplies, and had untrained forces, but were still able to take on the Chinese invaders and become leaders of their state. Even though they eventually lost and committed suicide together, they are now considered national heroines of Vietnam and honored in national history.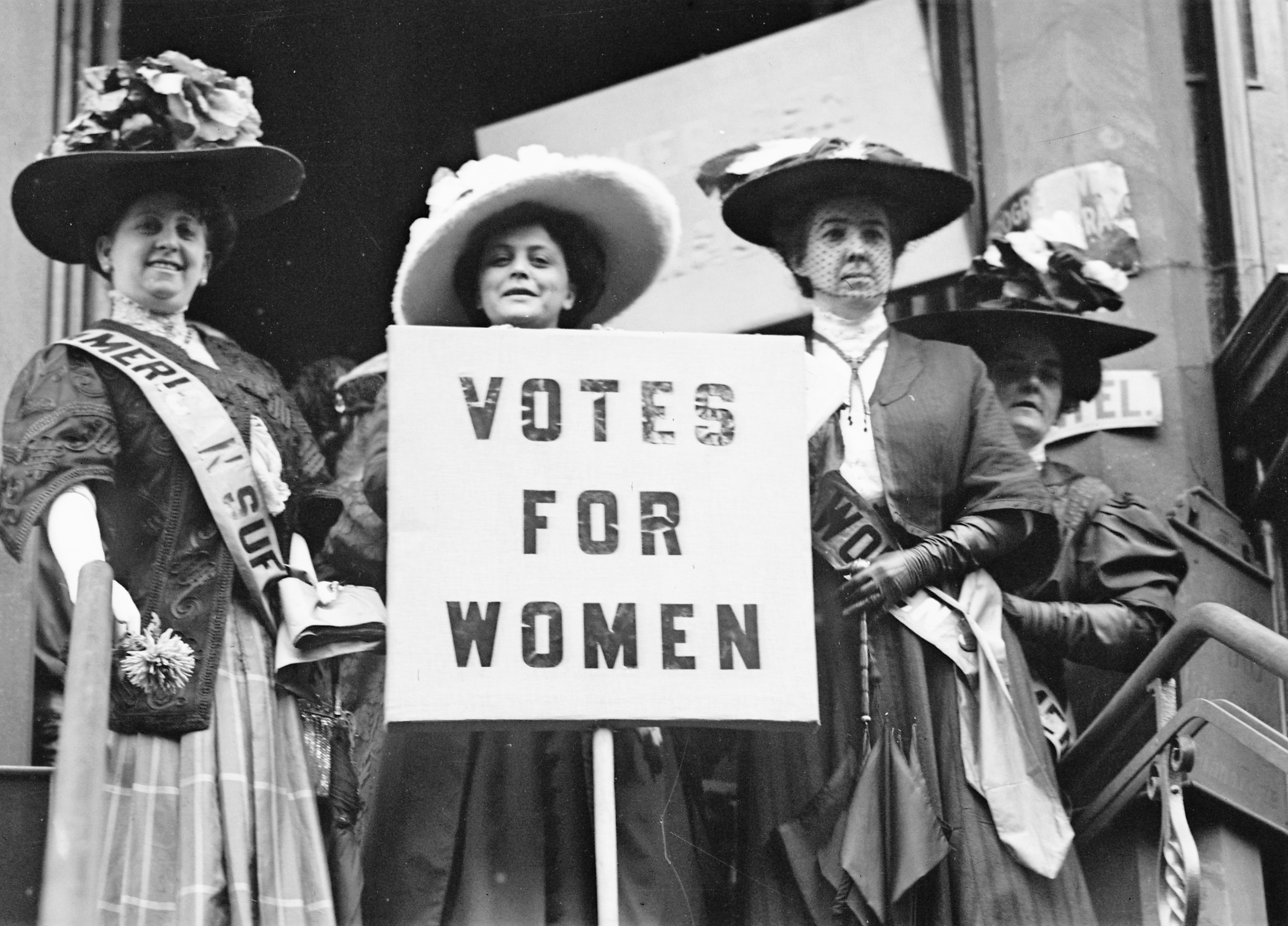 Emmeline Pankhurst was the leader of the suffragettes, the group in charge of the suffrage movement originating in the UK to fight for the right to vote for women. As a social reformer, she founded the Women's Social and Political Union for this purpose – championing for the female vote. Pankhurst was a charismatic leader and great orator, and she was able to round up thousands of women to demand the right to vote. After years of advocacy and struggle to make their voices be heard, the government enacted the Representation of the People Act, granting the vote to all men over the age of 21 and women over the age of 30. Even though she had to endure 13 imprisonments, she became notable around the world for her contributions to feminism.
Known as "China's Joan of Arc," Qiu Jin was a feminist poet and revolutionary who was disappointed with the patriarchal society she was living in and wanted to make a difference. She was considered to be unconventional and enjoyed swords and reading about martial heroines like Hua Mulan. Poetry was an outlet for Qiu to vent her frustrations about China's traditional gender roles, which placed women in the home. Qiu advocated fiercely for the liberation of Chinese women and purposely went against Confucian gender norms, including refusing to bind her feet, cross-dressing, and leaving her family to pursue an education abroad. She was able to showcase how women should have their freedom and contributed to the fight towards feminism. Unfortunately, in 1907, she was beheaded by army forces for allegedly conspiring to overthrow the Qing government. Even though her story ended in tragedy, her experiences are still important because she was not afraid to stand up for herself and defy gender norms.
Marie Curie is notable for her contributions to the world of science. She was the first female to win the Nobel Prize in 1903 because she researched radioactivity. Overall, she was only the second person to ever win a Nobel Prize. Eight years later, Curie won yet another Nobel Prize for chemistry. At the moment, she is the only person to have won two of the awards in two different sciences. Curie contributed to the war effort by developing a mobile x-ray unit that could be used on the frontlines to analyze soldiers' injuries. In an industry that is still dominated by men, her achievements demonstrate the capabilities of women, especially at a time when women were discouraged to work and were instead encouraged to stay at home and raise a family.
Malala Yousafzai has been advocating for women's rights, particularly in the field of education, since the age of 11. She strongly believes that all girls should have the right to an education. Under extremist Taliban rule, women's rights became severely limited and girls were not allowed to go to school. Even after being shot by the Taliban, Malala continued to advocate and founded the Malala Fund with her father, to advocate for girls' education. At the age of 17, she became the youngest person to receive a Nobel Peace Prize for her efforts. Through her achievements, Malala was able to impact the world and demonstrate that no matter the circumstance, women do have the power to make a difference.
Named the 'Person of the Year' in 2019 by TIME, Greta Thunberg is a climate activist who started the School Strikes 4 Climate movement. Besides advocating for climate action, Thunberg has demonstrated the power of the youth as the climate strikes movement involved millions of people in cities around the world, coming together with one objective: to demand that their respective government take stronger action against the current climate crisis. Thunberg has used her voice for good to advocate for the place that everyone in the world can call home.
Women have always made important contributions to society – so many women have altered the course of history and allowed women to enjoy the rights they have now. Even if women are now in a better place and position in society compared to the past, the fight still is not over and we must take it upon ourselves to act on the empowerment of women. It's important to remember that women's history should be honored throughout the year and not just during March.
---
Sources
https://www.nytimes.com/interactive/2018/obituaries/overlooked-qiu-jin.html
https://womenshistorymonth.gov/about/#:~:text=March%20is%20Women's%20History%20Month&text=Women's%20History%20Month%20had%20its,as%20%E2%80%9CWomen's%20History%20Week.%E2%80%9D
https://www.britannica.com/topic/Trung-Sisters
https://www.historyextra.com/period/first-world-war/life-of-the-week-marie-curie/ https://www.historyextra.com/100-women/100-women-results/
https://www.womenshistory.org/education-resources/biographies/malala-yousafzai
https://time.com/person-of-the-year-2019-greta-thunberg/
Images
https://www.newscientist.com/people/marie-curie/
https://www.nbcnews.com/pop-culture/pop-culture-news/greta-thunberg-responds-meat-loaf-comment-she-s-been-brainwashed-n1111436
https://www.washingtonpost.com/world/asia_pacific/malala-yousafzai-says-she-yearns-to-be-normal-despite-fame–and-now-nobel/2014/10/10/13d65192-5079-11e4-877c-335b53ffe736_story.html
https://radio.wosu.org/post/exhibit-examines-ohios-forgotten-role-womens-suffrage-movement#stream/0
---
Feature Image: ANGELINA BAMBINA/ADOBESTOCK