There's a child who's in her home that has lead paint on the walls; she's drinking water from the tap that might have toxin contamination in it; she's playing in a playground that has arsenic in the soil; she's developing asthma because of the polluting facilities next door; she goes into her school that has mold inside. This is the reality of millions of children from BIPOC (Black, Indigenous, and people of color) and low-income communities. A reflection of a decades-long fight – pollution is segregated.
Environmental justice is a concept that emerged during the early 1960s, following the environmental justice movement. The concepts embrace the principle that all communities should be entitled to equal protection and access to environmental burdens and benefits. This is a fight to push back against the disproportionate level of exposure to hazardous waste and pollution faced by BIPOC and low-income communities.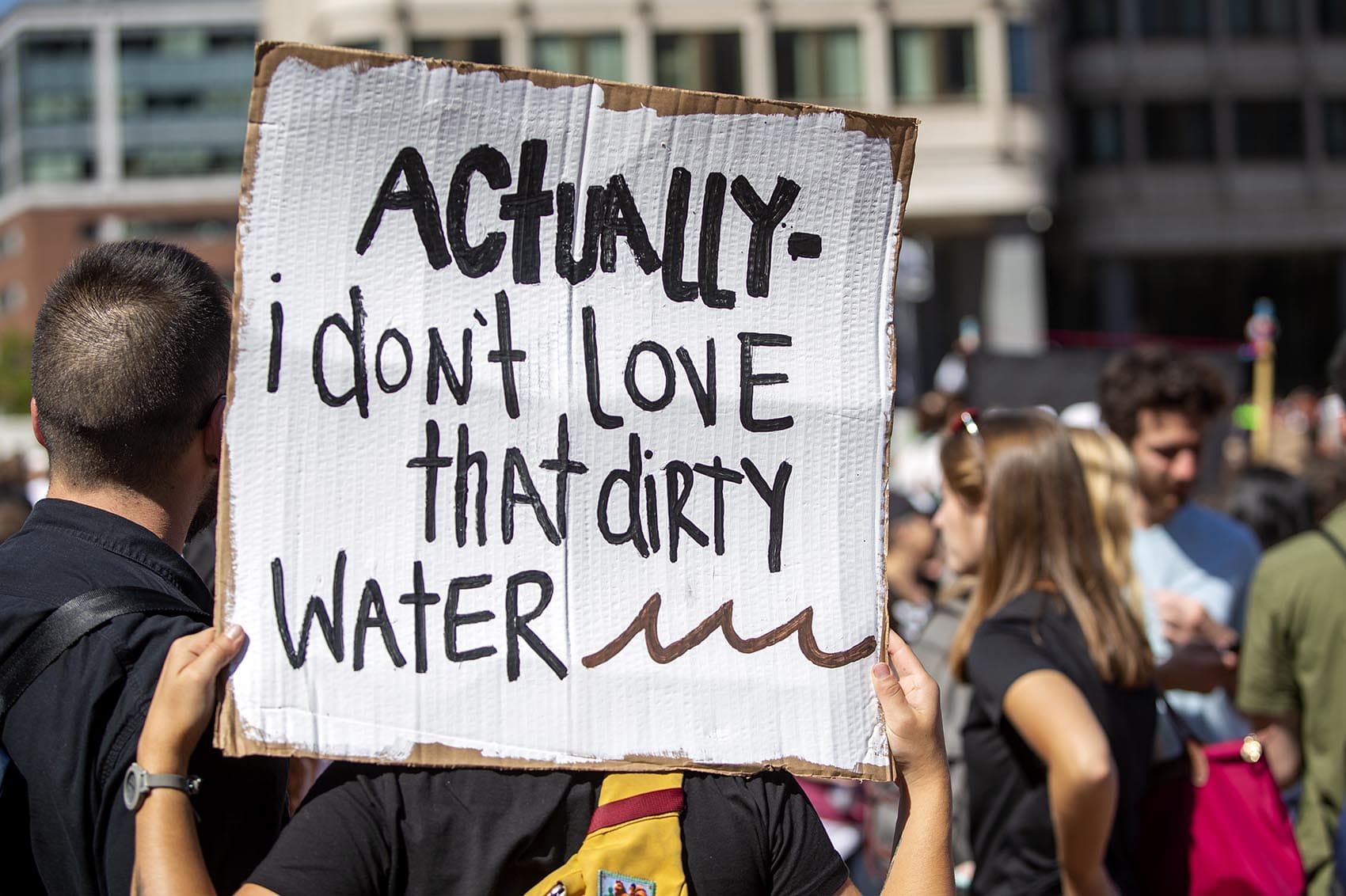 Half a century later, environmental injustice still persists. Today, BIPOC and low-income communities are far more likely to live in areas with higher rates of air pollution, toxic waste facilities, landfills, and lead poisoning. A Yale University study determined that Hispanics had the highest exposure rates for 10 out of the 14 pollutants monitored in the study, while African Americans had higher exposure rates than whites for 13 out of the 14 pollutants. Some of the pollutants studied have been connected to asthma, lung disease, and cancer. Another study by the Centers for Disease Control and Prevention found that 11.2 percent of African American children and 4.0 percent of Mexican-American children are poisoned by lead, compared with 2.3 percent of white children. This may result in a wide range of health problems, such as anemia, seizures, and brain development issues. Moreover, a report by the Center for Effective Government found that BIPOC individuals are nearly twice as likely as white residents to live near an industrial facility. These plagued communities live a legacy of devastating health, trapped by their low social mobility, unable to climb up the social ladder.
Yet, these are only the surface of this issue, beyond the cycle of continuous segregation of environmental burdens born by BIPOC and low-income communities, children who have little control over where they live, what they eat, the financial circumstances of their families, or the developmental activities and behaviors, makes them the most vulnerable to environmental contaminants. Exposed to environmental injustice well before birth, children disproportionately living in communities with landfills, hazardous waste facilities, incinerators, industrial plants, and old housing with poor indoor air quality and lead-based paint are subjected to more dangerous circumstances compared to adults. Undergoing rapid growth and development, children's early development opens windows of greater vulnerability, magnifying the consequences of high exposure to toxins, which may result in the earlier development of chronic diseases. Data indicate that children of these communities have higher rates of asthma, elevated blood lead levels, learning disabilities, and hyperactivity than do white and more affluent children. Children, with barely any power to change their living standards, have to bear the most, further rooting pollution to BIPOC and low-income communities, dividing America.
It is time to take initiative and acknowledge the harms of environmental injustice and bring attention to the plight of environmentally vulnerable communities. As communities and advocacy groups fight to promote healthier environments for BIPOC, low-income individuals, and children through protests, litigations, the government needs to pass effective resolutions that safeguard those most vulnerable. Without unity, consensus, and common ground, the cycle of segregated pollution, disproportionated climate change and the legacy of environmental injustice continues.
---
Sources
https://www.americanprogress.org/issues/race/news/2016/04/25/136361/5-things-to-know-about-communities-of-color-and-environmental-justice/
https://www.ncbi.nlm.nih.gov/pmc/articles/PMC6042867/#:~:text=2-,Environmental%20injustice%20contributes%20to%20disparities%20in%20health%20status%20across%20populations,mental%20health%20and%20developmental%20problems
https://www.cbsnews.com/news/environmental-justice-movement-climate-change-racism-peggy-shepard/
Images
https://www.nbcnews.com/science/environment/massive-oil-refinery-leaks-toxic-chemical-middle-philadelphia-n1115336
https://www.wbur.org/earthwhile/2020/08/03/mass-house-environmental-justice
https://www.greenpeace.org/usa/a-grassroots-rallying-cry-for-environmental-justice/
---
Feature Image: MATT ROURKE/AP