The value we give to media and advertisements influences the way we pertain to our body image. Traditional Media such as magazines and commercials have had a long history of influence on people's perception of the perfect or ideal body. Yet, women and men have found comfortability within their skin through advertisement campaigns and brands that promote body positivity, inclusiveness, and representation.
The Solution: The Body Positivity Movement.
The most prevalent ideals of beauty in current advertisements are those of thin, slim, skinny, and usually, white women while the pressure of men is the strong, muscular, and toned image.
Instead of conforming to these societal body standards, the social movement known as The Body Positivity Movement was created to specifically empower and normalize plus-size women and men to challenge the conventional standard of body image. This movement focuses on advocating acceptance of all body types regardless of size, gender, or race whilst not glorifying obesity. Companies such as Cosmopolitan, Torrid, and Dove circulate campaigns around challenging what society labels as beauty standards to build a positive body image and improve self-confidence across misrepresented marginalized bodies. Instead of merely representing a variety of body types, The Body Positivity Movement advocates ensuring acceptance of oneself and proper representation.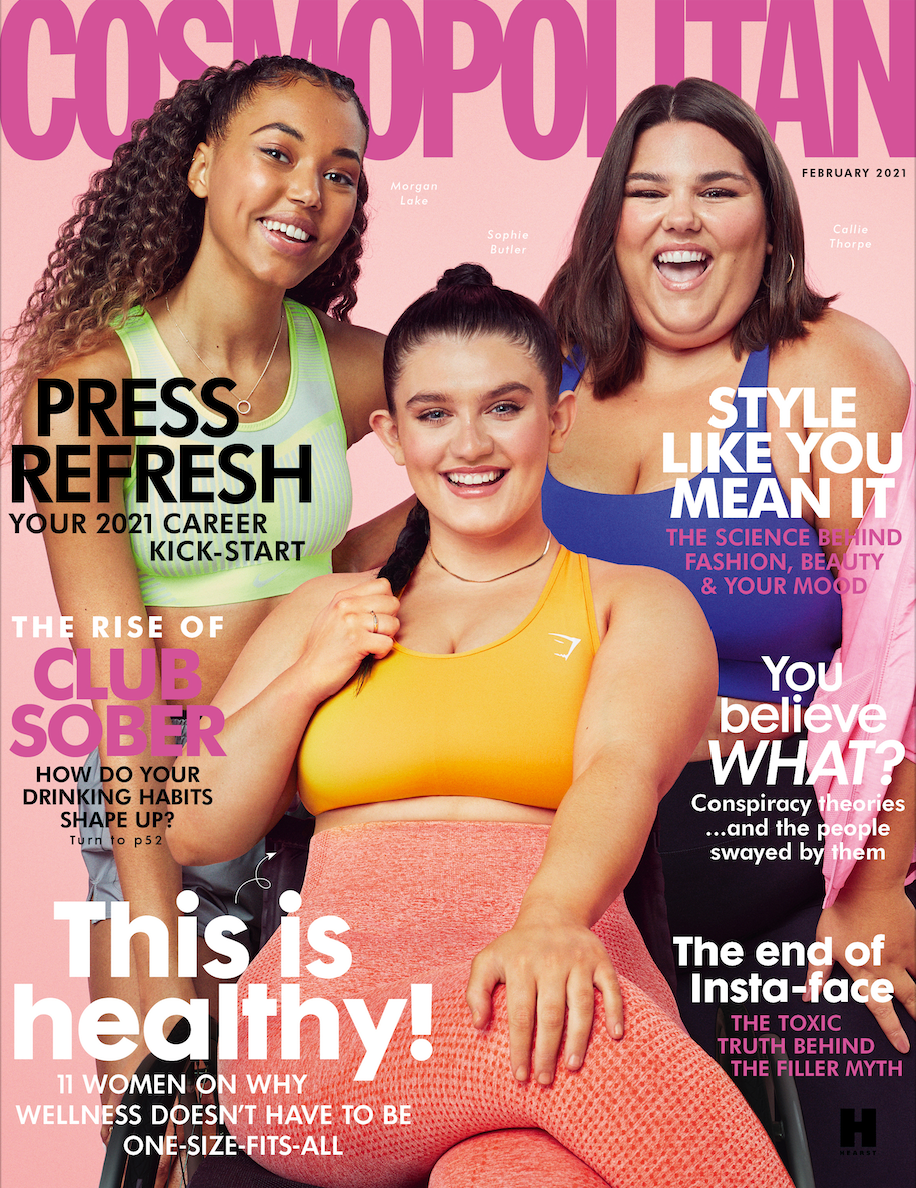 While critics are stating that The Body Positivity Movement is simply romanticizing unhealthy overweight people, companies have sought to mitigate these issues by launching body-positive advertisements in the media. These commercialized campaigns include using different marketing strategies to reach a larger audience to embrace different body sizes. As social media emerged, the movement began to grow in popularity and shifted its dominant narrative to spread the message that "all bodies are beautiful". Consequently, major brands like American Eagle have also made this shift towards inclusivity to cater to women in sizes higher than 10 rather than the standard small sizes of only 0 and 2. 
Such examples can be found through the fashion retailer American Eagle who debuted their 2018 Fall Denim Campaign, #AEJeans (Denim Series) which featured an array of men with diverse body shapes. The release included the new availability of waist sizes in 26-44 and lengths in 28-36. By promoting this campaign, it was in the line with their several Ne(X)t Level Fall Denim Initiatives. American Eagle's release celebrated body shapes that were not only highly subjected under confidence but highlighting the added denim sizes to allow customers to feel comfortable in their skin.
One of the few that has also embraced male body positivity was the Hanes body positivity campaign titled "Every Bod" which garnered confidence in men with their bodies. The musical advertisement demonstrated different men of different body types wearing Hanes Underwear while singing the type of body they have and how proud they were of it. Another notable distinction was Target's addition of a plus-size male model, one that is not frequently seen in major retailers. Target included a plus-size male model in their new Fall Clothing Collection in 2015 that caught the public's eye.
On the other hand, the promotion of body diversity of women is prevalent within the media industry. Many examples include Aerie's engagement production, Always #LikeAGirl campaign combating girl stereotypes, to Dove's #MyBeautyMySay. Dove's #MyBeautyMySay campaign embodies the social construct of body standards featuring the versatility of women sharing their discouraging experiences and harsh criticisms they have been told. Yet, the women featured in these campaigns have achieved the confirmation of their beauty beyond their face or body as they prove it did not determine their ability to attain success.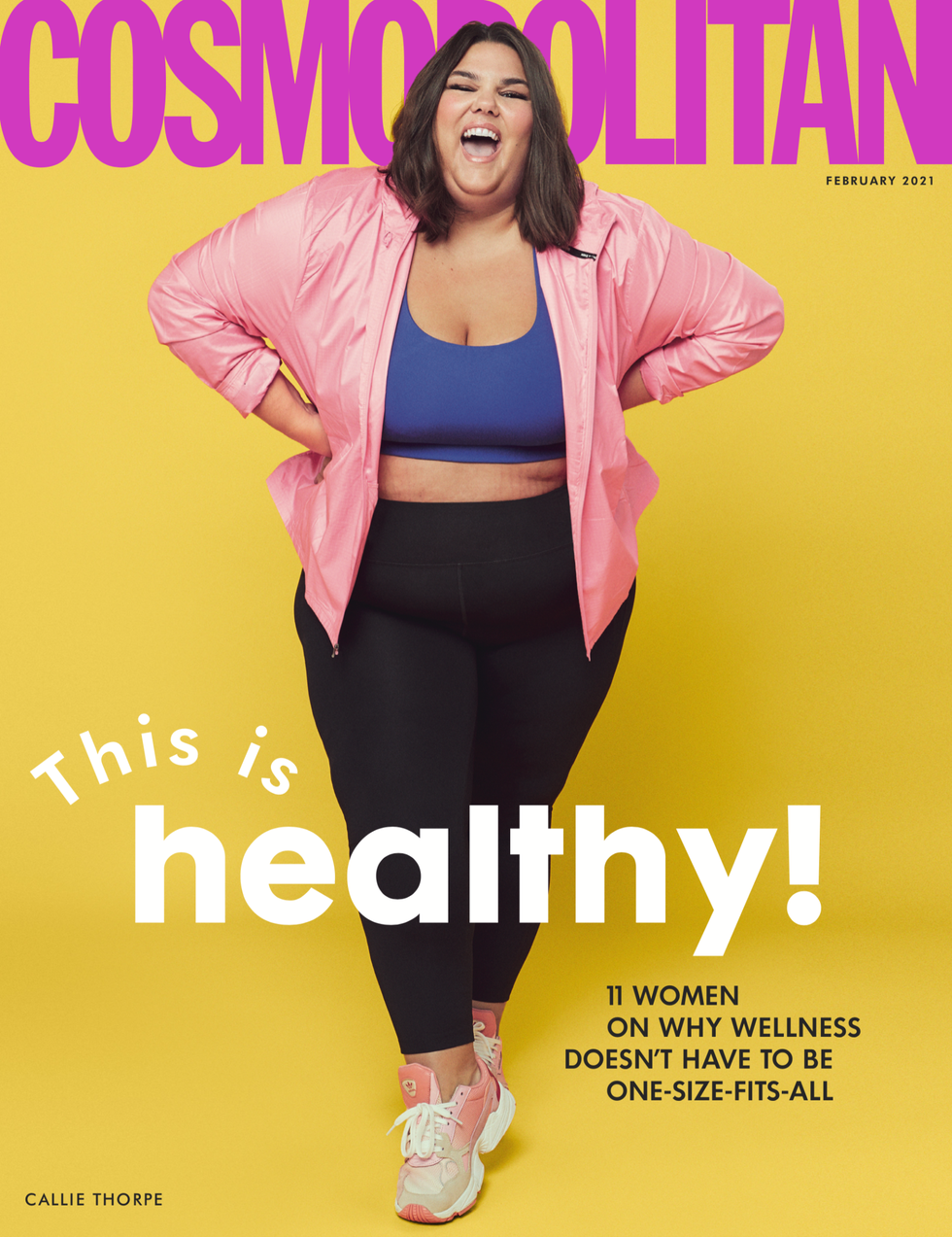 Another powerful move was brought by JCPenney launching their #HereIAm campaign which circled personal experiences women have shared over accepting themselves as worthy of dignity and respect. Lastly, Glossier has been another brand to follow in their footsteps by launching their September issue under the Body Hero Campaign which features an array of female models of varying shapes, colors, and sizes to highlight their raw beauty. The Body Hero Campaign was the most notable distinction as they released it normally like any other campaign to reinforce the ideal or normality of body types.
Ultimately, the success of these campaigns allows larger retailers to follow in their footsteps by example and engagement to promote model and body diversity. But what can we individually do to help support this movement?
We can start by rejecting fake beauty advertisements to avoid being drawn to the polished body ideal that simply promotes an unrealistic ideal body image. We can continue to celebrate the body differences between women and men portrayed in the media. Additionally, we can also support the movement by buying their products to reinforce that their campaign on inclusivity has promoted a high reach of engagement. We can choose to become informed and buy magazines that cover female and male body empowerment and avoid male magazines centralized around the obsession that you are only attractive if you are fit. As an individual, there are many ways to make a difference to support diversity and inclusivity. Change starts with you.
---
Sources
https://thebodypositive.org/faq/
https://penji.co/body-positivity-marketing/
https://verilymag.com/2016/07/positive-advertising-womens-body-image-beauty-standards-dove-nike
https://www.nationaleatingdisorders.org/blog/6-empowering-ad-campaigns-are-changing-way-we-talk-about-bodies
https://en.wikipedia.org/wiki/Body_positivity
https://www.teenvogue.com/story/american-eagle-plus-size-men-denim-campaign
Images
https://assets.teenvogue.com/photos/5b605234c7357f70f865179c/16:9/w_2560%2Cc_limit/ae-00.jpg
https://hips.hearstapps.com/hmg-prod.s3.amazonaws.com/images/cosmopolitan-uk-feb-2021-cover-1608134105.png?resize=980:*
https://hips.hearstapps.com/hmg-prod.s3.amazonaws.com/images/callie-1608131330.png?resize=980:*