"Real change, enduring change, happens one step at a time."
On September 18, 2020, Ruth Bader Ginsburg lost her battle against metastatic cancer of the pancreas at age 87. Her resilience is truly admirable; after being diagnosed with colon cancer in 1999, she underwent chemotherapy while maintaining her active schedule as a justice. First diagnosed with colon cancer in 1999, Justice Ginsburg has persevered through numerous bouts with the disease. Recently, after a fall in her office in 2018, Ginsburg had a recurrence with cancer, which never fully went away.
Both candidates of the 2020 presidential campaign were deeply saddened upon the news of the death of Justice Ginsburg. Donald Trump was in the middle of a campaign rally in Wisconsin and commented about Justice Ginsburg's death to a reporter: "She led an amazing life…She was an amazing woman, whether you agreed or not…I am sad to hear that." Joe Biden also commented from his podium: "Tonight and in the coming days, we should focus on the loss of the justice, and her enduring legacy."
Ruth Bader Ginsburg was given her nickname "The Notorious RBG" by a law student who admired her work, and rightfully so. At 60 years old, Ginsburg became the first Jewish female justice of the Supreme Court. In her early career, Ginsburg faced the reality of being a woman in a male dominated field. Graduating at the top of her class from Columbia Law School, she was unable to find a firm willing to hire her. She quickly became a social icon with her progressive perspective on topics such as abortion, gender equality, the LGBTQ+ community, healthcare, climate change, immigration, and many more.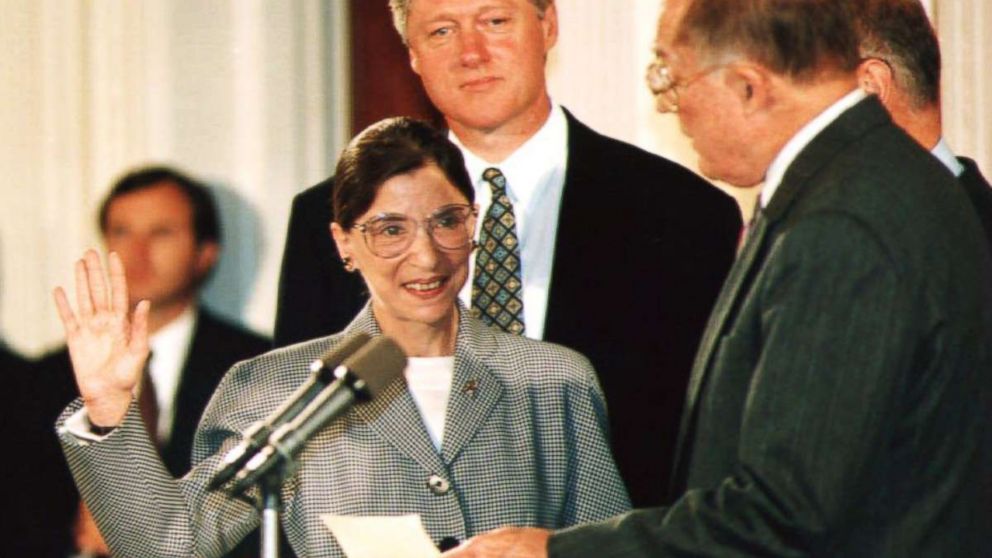 Throughout her career as an associate judge, RBG has led several well-known Supreme Court cases. The United States v. Virginia case of 1996 served as a stepping stone for fair and just women's university admission policies. In the Obergefell v. Hodges case of 2015, Ginsburg helped overturn the marriage bans in many of the US states, leading the way for same-sex couples and LGBTQ+ individuals. Lastly, the Whole Woman's Health v. Hellerstedt case of 2016 disposed of the many rules and regulations on women's abortion clinics.
Ruth Bader Ginsburg — the Supreme Court's Feminist Icon — has left an everlasting footprint in American law, and the impact of her legacy will always be part of the nation.
Rest in power.
---
Sources
https://www.npr.org/2020/09/18/100306972/justice-ruth-bader-ginsburg-champion-of-gender-equality-dies-at-87
https://apnews.com/c07e92e4f9891954c3e7d8dc7f0be2c2
https://fortune.com/2020/09/18/ruth-bader-ginsburg-legacy-supreme-court-cases/
Images
https://abcnews.go.com/US/ruth-bader-ginsburgs-impact-generations-women-changed-law/story?id=73107921
---
Feature Image: Shana Knizhnik and Irin Carmon